OKI "Feniks" Kikinda - News
The Hungarian Cup in sitting volleyball for the year 2015
Vasas sport hall, Budapest, Hungary
Sunday, Feb. 15th, 2015
The first weekend of February is already reserved for qualifications (Tatabanya), and the next one for the Cup Finals (Budapest). Feniks's road to the finals and the second weekend led over the last year's Cup winner, and the most successful Hungarian team was waiting there for us.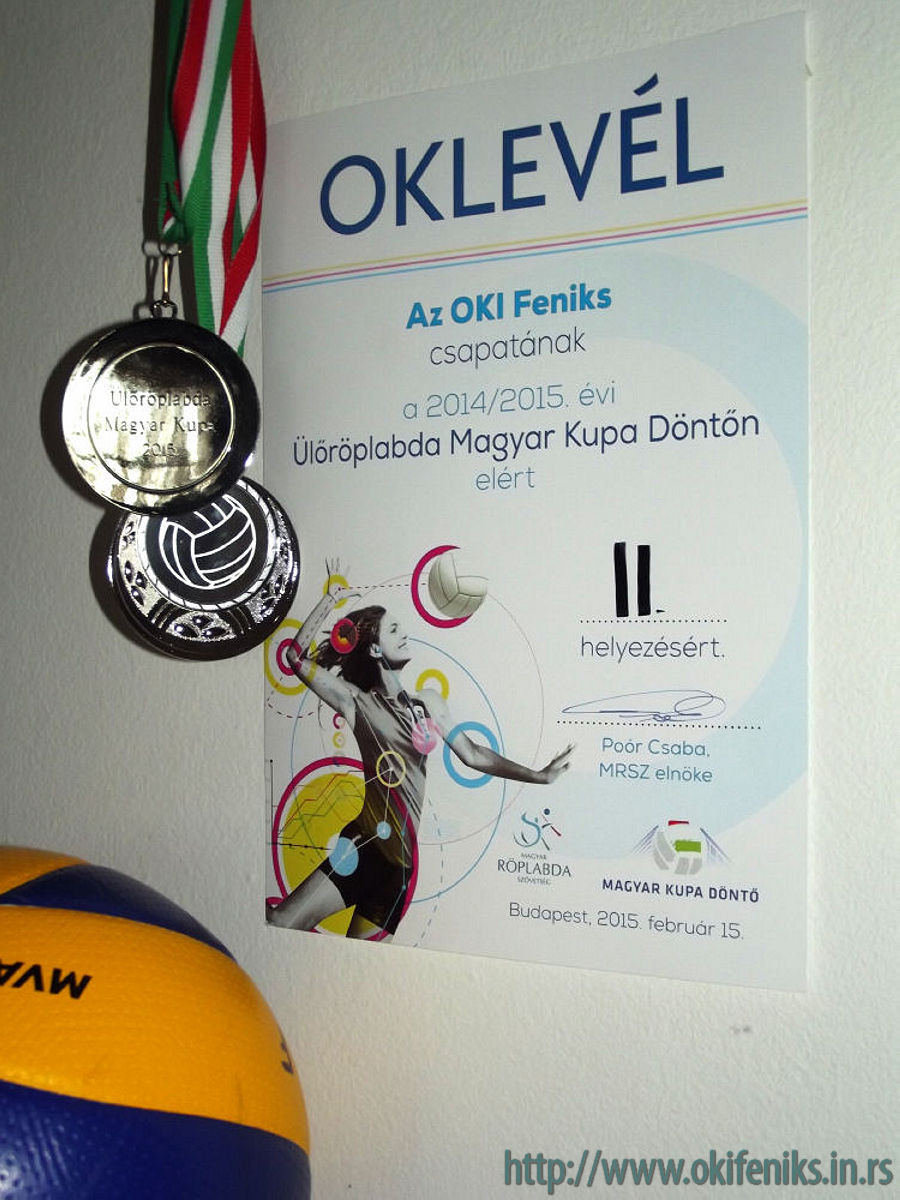 Qualification, Tatabánya, February 7th, 2015
On Saturday, Feb. 7th we played a qualifying matches in Sárberki school in Tatabánya. Current leading position in the championship provided us the best starting position for the planned system of competition, by crossing positions of the table, 1st-8th, 2nd-7th, 3rd-6th and the 4th-5th. Well, you became accustomed to the fact there always appears some "but" or "however": for the Cup competition subsequently applied Szeged team, Csakazért SE, which this year is not participating in Championship. This application was very gladly accepted by us, then it unanimously adopted in January meeting in Hungarian Volleyball Federation. That was followed by the adoption of a new system with 9 teams and so were drawn members of the three groups. Semi-finals would be first-ranked teams and the best second-placed team.
The new twist and system resett followed a day before the competition when Nagykanizsa suffered the snow storm, and the Hamburger team was forced to give up. Under the new agreement, Szeged took the starting position number 8 and so they became our opponent in the quarterfinals. In that game was not much struggles and our maximum victory was the only possible outcome. We did put some more effort than if the opponent was a female National team, but there were no doubts about the winner.

OKI Feniks - Csakazért SE   3:0 (14, 13, 9)

Then followed the much more difficult part of our task against the Sprint from Szombathely. By playing a safe and well-organized game we bridged out this obstacle. Although both Feniks and Sprint were at full strength, the opponent was defeated in three sets, only apparently easy if you are seeing the result only.

OKI Feniks - Sprint SC      3:0 (17, 13, 14)

For this occasion, it is enough to convey the impression of our coach:
"This semi-final was something that every coach wants in his career. You can really enjoy when you see the guys are in a full training, when they respect all your ideas and in the same time they play brave, inspired and wise, and you got to have in mind that on the other side of the net is the last year's Cup winners. The fact that we did not give them more than 17 points per set confirms what you what I am saying. Reaching the final is already a great success for us, although we recall that three years ago we already played in the finals. Again, we fought for such an opportunity and I think we have the quality to the top, only if we can repeat this game in the final against Piremon. Piremon (Nyíregyháza) is certainly the best Hungarian team, now enhanced with even a couple of players and we are the first time managed to beat them in the previous match in the Championships."
Refereeing was on the top level, as provided by Mr.József Benkő and Mr.Bela Hobor, the best referees of sitting and regular volleyball from our northern neighbours.
The second semifinal:

Piremon SE - Mozdulj SC     3:0 (18, 22, 16)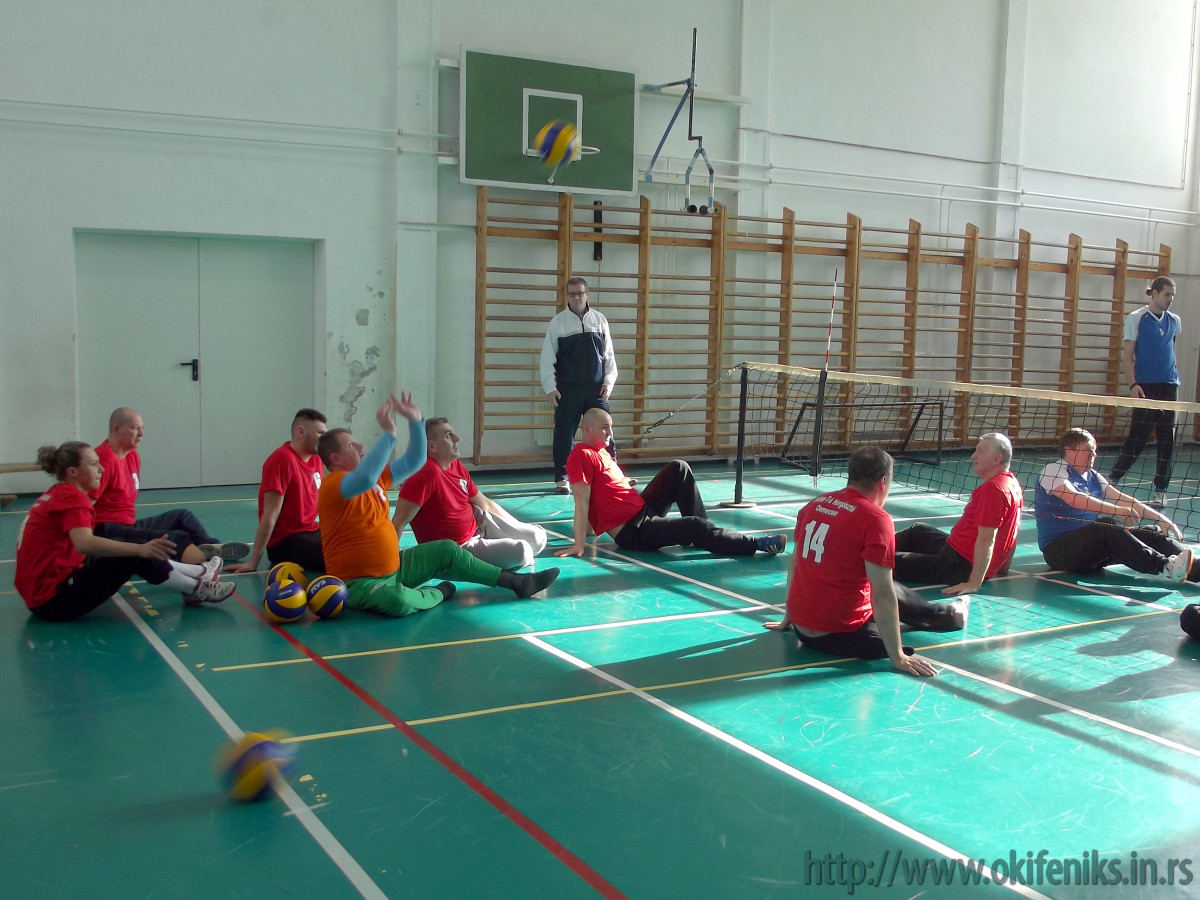 Complete results of qualifications you will find here. The biggest surprise was the victory of Hungarian female representation over their city neighbors from HOSC. Tightly, 3:2, but this is the first win of girls over any team from the championship. Congratulations!
Soon after was played match for the 3rd place, where competitors were last year's finalists:

Mozdulj SE – Sprint SC      3:2 (-18, 15, -21, 25, 8)

Our entry into the finals was much more followed by media, but I'll keep here on the local newspapers only:
Feniks in Tatabánya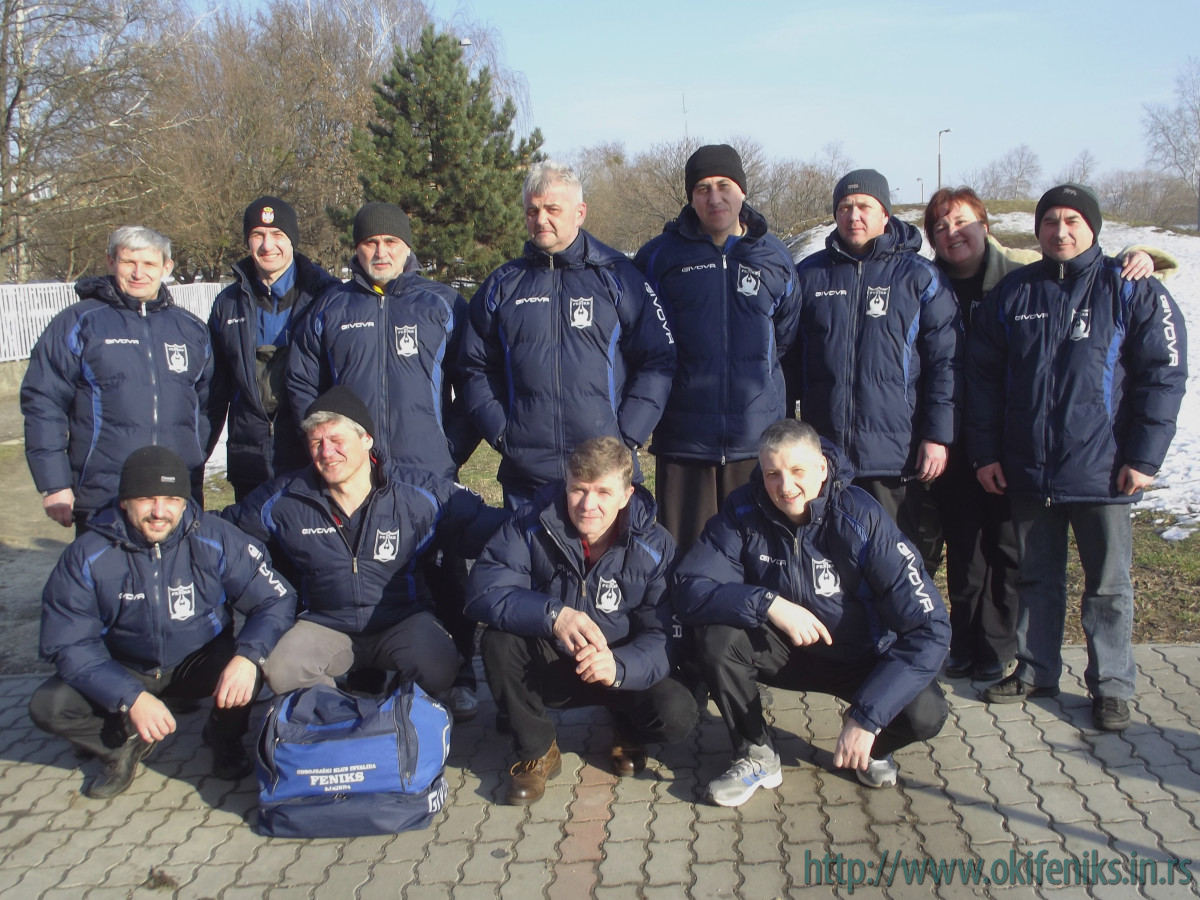 Finals, Budapest, February 15th, 2015
Sunday, Feb.15th, sports center Vasas, Fáy street 58, Budapest. Finals, without last year's finalists. The complex of fields and halls for a variety of sports unified under the name of a large sports club Vasas SC. We played in larger halls, but so far we were not actors of spectacle of this level. We played already in one Hungary Cup finals and overrun the same rivals on the way to the finals, but this time it's a completely different story: security guys at all entrances and driveways, Taraflex floor, accurate lighting, line referees, delegate of match, technical time-outs, the presence of Hungarian volleyball cream, cameras, photographers, a remarkable number of attendants for this sport with cheering accessories, noise and a lot of detail to which we are not accustomed.
Among these things I'm looking for a reason of our nervous and tense start of the match. The truth is our opponent neither felt comfortable, but their great tactical services made a serious advantage and they slowly sailed to a more relaxed game. We intermittently managed to resist, to get close, to play some attractive points or defenses, but as long as the good moves are not connected in series, the real game remains on the other net side. No matter how we tried to pull ourselves together and to get back to the game - we just didn't made it. Although we did not surrendered for a moment, my impression is that we lost the game even before we came into the field, and the opponent has skillfully used our mistakes.

Piremon SE - OKI Feniks     3:0 (15, 20, 17)

There is a recording of the Cup final match in our Video gallery.
After the game trophy was awarded to the Cup winner, medals for the first three teams and the MVP title of the Cup was deserved by the captain of Piremon, Vitez Gabor. Our sincere congratulations!
The Cup of Hungary 2015:

1. Piremon SE (Nyíregyháza)
2. OKI Feniks (Kikinda)
3. Mozdulj SE (Vác)
4. Sprint  (Sombathelj)
5. Csakazért SE (Szeged)
6. Hungary fem. nat. team (Törekvés SE)
7. Humanitás SE (Tatabánya)
8. Halassy Olivér SC (Budapest)

Were we able to provide a better game? Yes, without a doubt.
Were we able to win? Maybe. I think ... that we'll never find out that.
Are we satisfied with winning a silver? Of course, we are, not completely - we are waiting for a rematch next year.
On this FB page you will find a lot of excellent photos from this event, and we are transfering here just a few of these. Photos were shot by Muzslay Péter.
Media
This news was conveyed by a numerous paper and electronic media. Local paper media are always present:
Right after these are local electronical media: TV Rubin, VK TV, Radio Kikinda and VK radio.
The significance of this event has contributed to the publication of the news:
Volleyball Federation of Serbia,
Blic sport,
Volleyball Referees Association of Serbia,
Volleyball Federation of city Niš,
web-portals Civilon and Aladin,
and even Serbian national TV stations RTS1 and RTV.
Of course, the most of all you'll find on the official website of the Hungarian volleyball Federation hunvolley.hu, and on a numerous hungarian websites: gepnarancs.hu, hirleso.hu, kelet.hu, haon.hu, szon.hu, nyiregyhaza.hu, piremon.blog.hu, hirleso.hu.